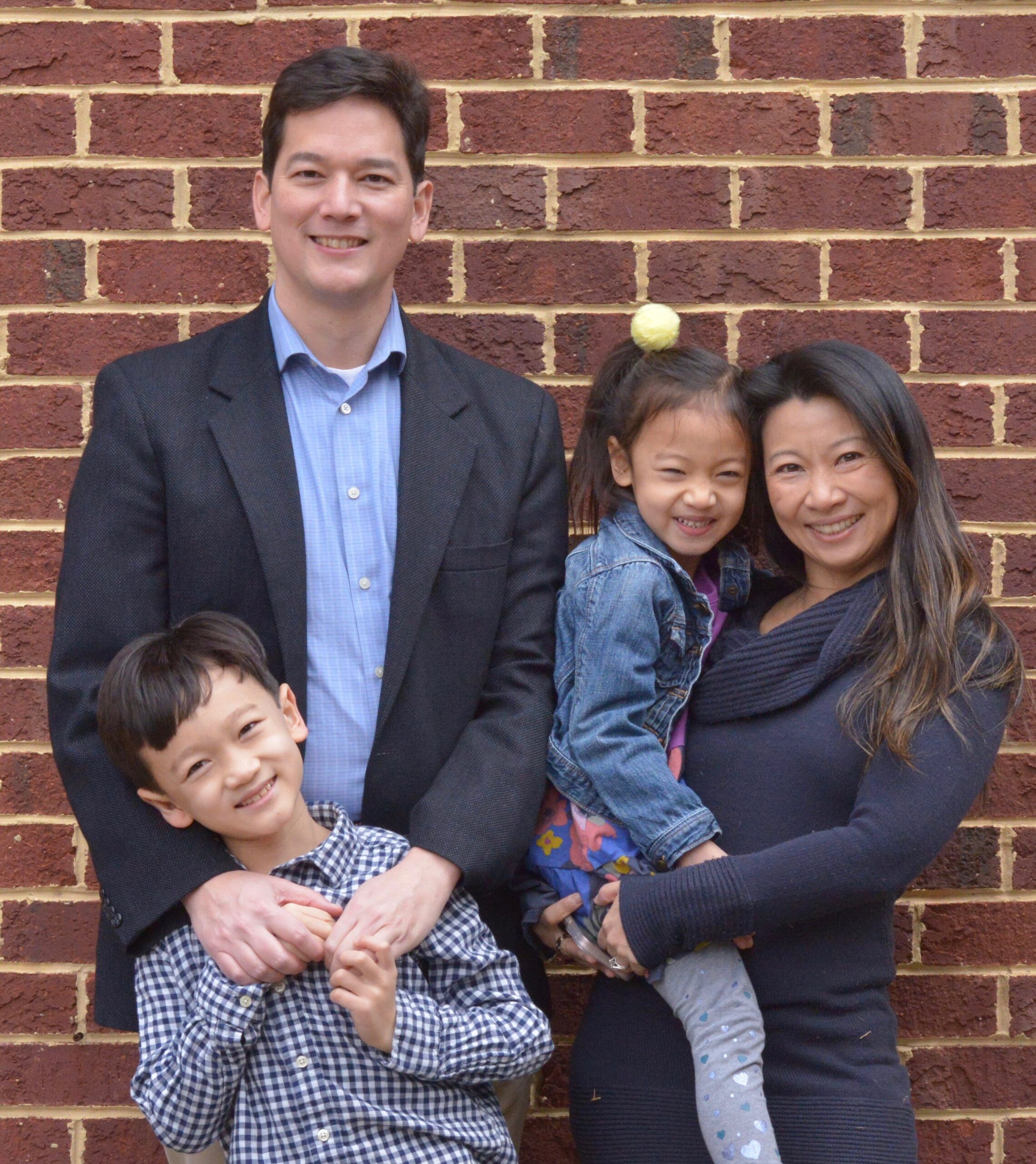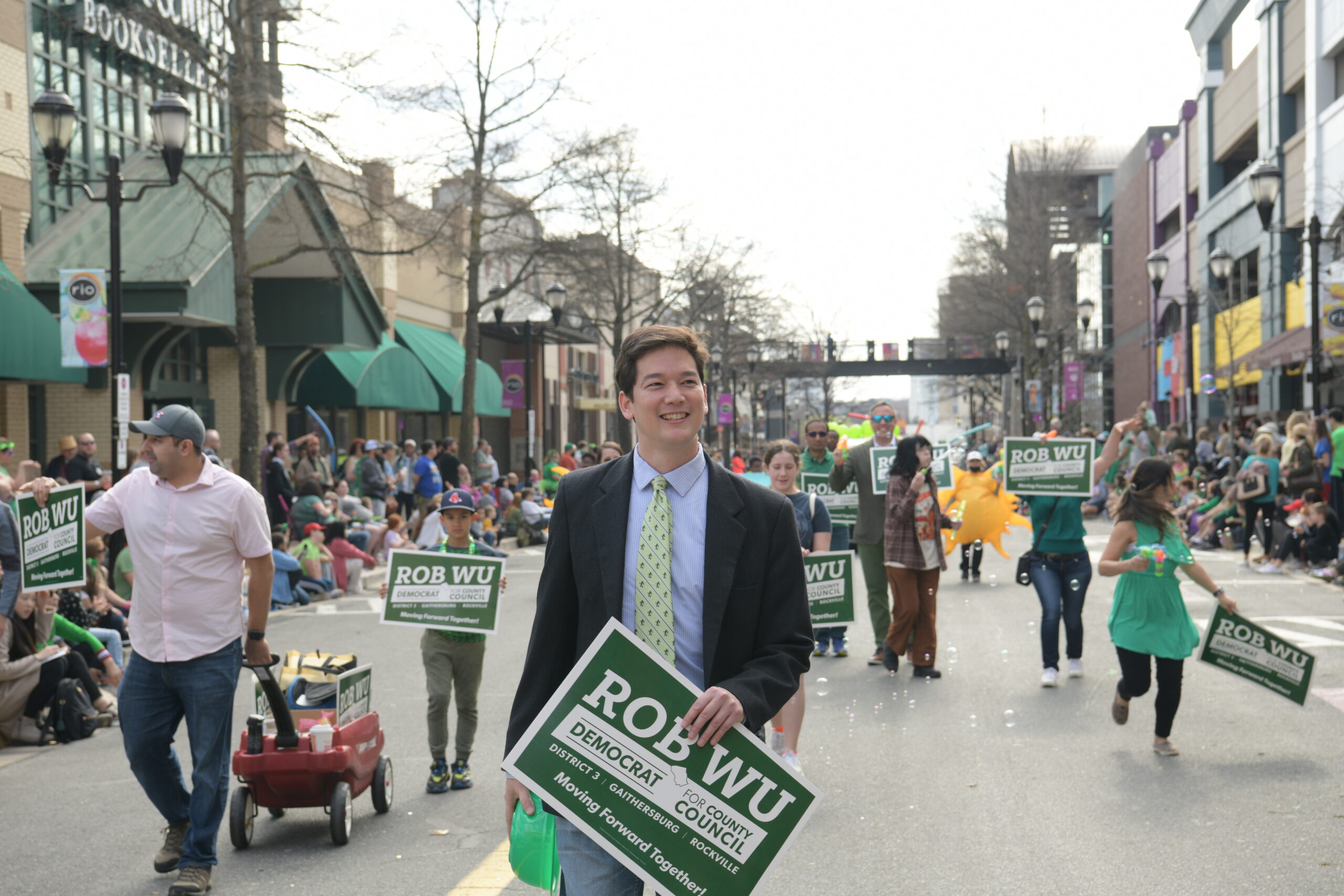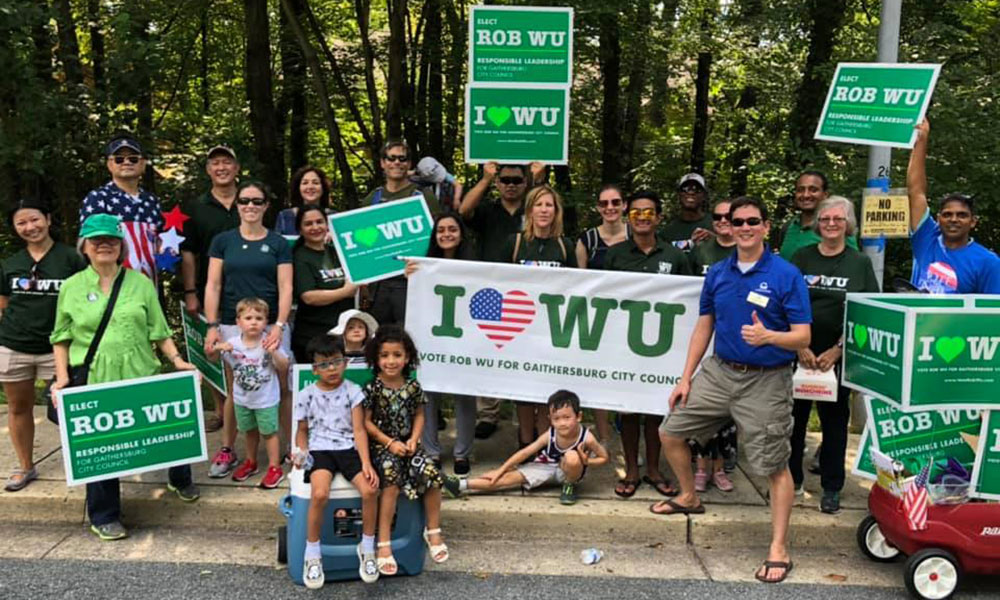 Rob is a public servant, Army Officer, and most importantly, a husband and father. He's running for Montgomery County Council to move our community forward.
Rob moved to Maryland while on active duty with the United States Army, first living in Frederick, then Prince George's County and Silver Spring, and has been a proud resident of Gaithersburg since 2012, with his wife Jamie, 8- year old son Julian, 5-year old daughter Teresa, and dog Dibels.
A lawyer by trade, Rob's career has focused on civil service, as an active duty Judge Advocate, U.S. Army civilian, and Senior Attorney at the United States Government Accountability Office. He now works at Northrop Grumman, following in the footsteps of his parents, grandfather and other members of his family who all worked for Grumman in Bethpage, New York. Rob has a Bachelor of Science degree with majors in Biology and Environmental Studies from Tufts University, a Juris Doctorate from the University of San Francisco School of Law, and he is currently working on a Master of Law degree from the George Washington University Law School concentrating in procurement law.
While at Tufts, Rob felt the call to serve and enrolled in the Reserve Officer Training Corps program. Four years later, in 1999, he received a commission as a Second Lieutenant in the United States Army. Rob served on active duty as a Judge Advocate in the Army for nearly seven years, and has remained in the Army reserves ever since. 
On active duty, Rob served overseas in South Korea, where he experienced its wonderful culture and people, and stateside in New Jersey, Frederick, Maryland, and attached to the Pentagon.  In 2015, Rob deployed to Iraq in support of Operation Iraqi Freedom, and, later as an Army civilian, to Afghanistan, where he worked on reconstruction efforts. In the Army reserves, Rob has taught contract and fiscal law, advised commanders, and most recently supported U.S. Special Operations Command as a procurement advisor.
In Gaithersburg, Rob found his community calling as a member of his community's homeowners association, as a member of various City committees, and supporting his local PTA. It is through these community activities that Rob got a bug for politics. When he first decided to run for Gaithersburg City Council, Rob was cautioned by local politicians that first-time candidates have a tough road to victory.  Undeterred, Rob knocked on thousands of doors and talked to residents about their issues.  As a result, Rob was elected in 2015 with the second-highest vote total. 
As a council member, Rob has kept his promises to give every resident a voice, truly listen to the communities he serves, and advocate for a government that is responsive to the needs of its residents. He has championed policies to increase affordable housing, prioritized smart, sustainable growth and mixed-modal transportation, and has been a voice for environmental stewardship, to name a few issues.
Our county is at a crossroads, and we need leaders who can help move the county forward.  Rob wants to continue his work on the Gaithersburg City Council, to prioritize environmental stewardship, responsive governance, sustainable growth policies, and work for communities, including our most vulnerable residents. On the County Council, Rob will work tirelessly to be a responsible, responsive and progressive leader for the residents of Gaithersburg and Rockville.